We're Still Open!
Pricewise Insulation is still open for business as of 30/03/2020. Providing a safe environment for our staff and customers remains our top priority and we therefore discourage walk-in enquiries and pick-ups at this time. We are monitoring the COVID-19 situation closely and will be following any new government advice as the situation unfolds.
1300 729 639
Contactless Delivery
Our drivers will be calling you prior to delivery to inform you that they are arriving so that they can provide a non contact service. Photos will be taken of the delivery, but we will not be requesting that the delivery dockets be signed.  Our online shop is open 24/7, so you can continue to order and process insulation payments online at any time.
Order Now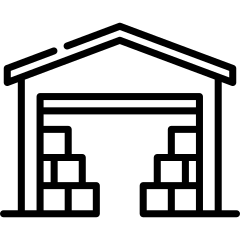 Pickup Restrictions
At several of our locations pick-ups are no longer possible. Please call us if you have any questions and we will work together with you to arrange an alternative solution. Our customer service team is still available so if you have any questions, please feel free to call us on 1300 729 639 or send us an email. Thanks for your understanding!
Email us
The team at Pricewise Insulation is here to help you!