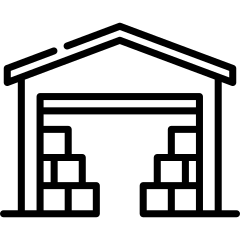 Stock Shortages
We kindly ask our Queensland customers to contact us prior to ordering due to major stock shortages affecting Earthwool, Pink Batts and Bradford Insulation products. Stock levels in Victoria and New South Wales are currently stable, however we recommend finalising your orders as soon as possible to avoid any future delays caused by COVID-19 shortages.
1300 729 639
Shipping Updates
Our team will contact you within 1 business day to confirm the delivery or pickup date for your order. If your order is affected by the stock shortages then we will be in touch with you to offer a similar product or a full refund. Thank you for your understanding during these times, and please remember that we are here to assist you.
Contact Us

Customer Support
Pricewise Insulation is open from 7am to 5pm, Monday to Friday. If you have any questions about our products or services then please give our team a call on 1300 729 639. Our warehouses will be closing for a couple of weeks over Christmas and New Years, so we encourage you to finalise your orders by the 15th of December 2020. Thank you!
Email us