Kingspan Spacer Biscuits (Bag)
Australian-made Kingspan Spacer Biscuits are made of expanded black polyethylene material and are used to achieve and maintain adequate reflective air spaces between reflective insulation and the adjacent material. The biscuits are slit to allow easy placement over wall ties and provide strong holding power with no long-term deterioration.Kingspan Air-Cell Spacer Biscuits™ can be re-positioned thus allowing alignment with substrate
Maintain adequate reflective air spaces in wall applications
Adhesive backed for ease of use on foil face
Fire retardant
Install Tips
For a double brick cavity wall application clip Kingspan AIR-CELL Spacer Biscuits™ onto every second wall tie, or as required to maintain a nominal 20 mm air space between the brick face and Kingspan AIR-CELL® insulation, and push against the brickwork. For a steel-framed wall application provide for outer air space by adhering the Kingspan AIR-CELL Spacer Biscuits™ to the outer face of the Kingspan AIR-CELL® insulation (approximately 3 Kingspan AIR-CELL Spacer Biscuits™ per square metre required). Surfaces must be free of dust, oil or other contaminants prior to adhering this product.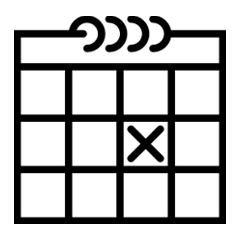 Choose Your Date
You can choose your preferred delivery or pickup date at the online checkout. We will contact you the same business date to confirm the delivery or pickup arrangements.
Fast Deliveries
Standard orders are delivered within 1-2 business days in metro areas and 1-3 days in regional areas. Some products have a longer lead time as indicated on the product page.
Australia Wide
Get your insulation delivered for just $85 in Melbourne, Sydney, Brisbane, Perth and Adelaide. For regional and island delivery pricing please click here or contact us.
Leave or Sign
If you won't be home on the day of delivery then please leave a note at checkout to let us know where your order can be left. Please choose a dry area out of the rain.

Returns
Returns must be made within 30 days of purchase and will incur a 15% restocking fee. An extra fee will also apply if you need a courier to collect the leftover material.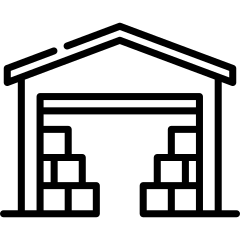 Warehouse Pickups
Each brand has a different pickup location. Please contact us for the nearest pickup location in your state. Standard orders are ready for collection within 1-2 days.
Mornington Peninsula $106 - $136
Other - Use Cart Calculator
?
Other - Use Cart Calculator
?
All Islands - Contact Us
?