Kingspan Thermaroof TR27 LPC/FM
Kingspan Thermaroof TR27 LPC/FM is a high performance insulation with a fibre-free rigid thermoset polyisocyanurate (PIR) core. With a thermal conductivities as low as 0.024 W/m·K, it is used to insulate flat roofs waterproofed with fully adhered single-ply, partially bonded built-up felt, mastic asphalt and cold liquid applied waterproofing.
Thermaroof TR27 LPC/FM
● Super high performance rigid thermoset insulation
● LPCB approved to LPS 1181: Part 1
● FM approved for Class 1 steel deck roof assemblies
● Compatible with most green roof systems
● Resistant to the passage of water vapour
● Ideal for new build and refurbishment
● CFC/HCFC-free with zero Ozone Depletion Potential (ODP)
● Fully compatible with single–ply non–bituminous membranes that are fully bonded with solvent based adhesive systems
● Fully compatible with most bitumen based and mastic asphalt waterproofing systems
● NCC BCA and AS/NZS 4859.1 compliant
Commercial Pricing for Kingspan Thermaroof
Pricewise Insulation offers commercial pricing on a huge range of Kingspan Insulation products including Kingspan Thermaroof. Contact us today on 1300 729 639 to get a quote for your upcoming project. The team at Pricewise Insulation is dedicated to ensuring that your project runs as smoothly and efficiently as possible.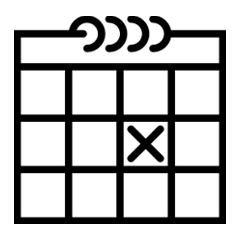 Choose Your Date
You can choose your preferred delivery or pickup date at the online checkout. We will contact you the same business date to confirm the delivery or pickup arrangements.
Fast Deliveries
Standard orders are delivered within 1-2 business days in metro areas and 1-3 days in regional areas. Some products have a longer lead time as indicated on the product page.
Australia Wide
Get your insulation delivered for just $85 in Melbourne, Sydney, Brisbane, Perth and Adelaide. For regional and island delivery pricing please click here or contact us.
Leave or Sign
If you won't be home on the day of delivery then please leave a note at checkout to let us know where your order can be left. Please choose a dry area out of the rain.

Returns
Returns must be made within 30 days of purchase and will incur a 15% restocking fee. An extra fee will also apply if you need a courier to collect the leftover material.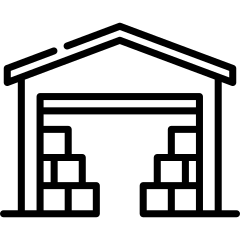 Warehouse Pickups
Each brand has a different pickup location. Please contact us for the nearest pickup location in your state. Standard orders are ready for collection within 1-2 days.
Mornington Peninsula $106 - $136
Other - Use Cart Calculator
?
Other - Use Cart Calculator
?
All Islands - Contact Us
?